Volume 23 - No. 94
---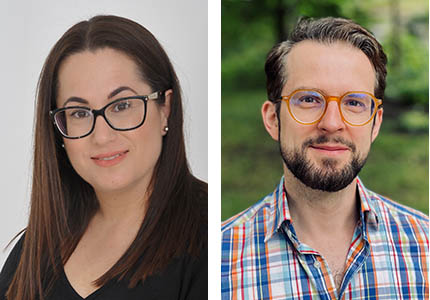 Dear Readers!
Greetings and welcome to a special edition of the "Journal of Ultrasonography," dedicated to exploring musculoskeletal ultrasound. In this collection, we delve into a series of insightful articles that underscore the significance of ultrasound for the diagnosis and treatment of musculoskeletal disorders.
Our journey commences with a study focused on juvenile idiopathic arthritis (JIA), explicitly examining foot involvement in young patients. Through the combined use of ultrasound and MRI, this research sheds light on the potential for early detection of JIA.
The subsequent article explores the intricacies of wrist mechanics using dynamic high-resolution ultrasound. By observing the nuanced interactions of the median nerve and flexor tendons during wrist movement, the researchers showed how dynamic ultrasound can demonstrate median nerve level changes in response to wrist movements.
Moreover, a pictorial review of the anatomy of the median nerve branching patterns in correlation to cadaveric speciments elucidates the variability of the carpal tunnel region with important considerations for daily clinical practice.
Moving on, a comprehensive analysis of intrinsic hand muscles using advanced ultrasound technology takes center stage.
The article highlights the diagnostic value of explicit imagery and dynamic examination in assessing injuries and conditions affecting these tiny muscles.
Anatomical exploration finds its place in the excellent article on the tarsal tunnel. By correlating sonographic images with cadaveric dissections, the study shows the efficacy of high-resolution ultrasound in mapping anatomical structures within this complex region.
Navigating deeper, a focused study aims to simplify the identification of plantar intrinsic muscles through a landmark-based approach. By enhancing our understanding of these structures, ultrasound becomes a priceless tool in assessing related pathologies.
Among other articles, a case report unveils an intraneural ganglion cyst of the median nerve, highlighting the diagnostic potential of ultrasound even in rare conditions.
The collection culminates with exploring therapeutic innovation, featuring ultrasound-guided median nerve hydrodissection.
The technique bridges the gap between diagnosis and therapy, offering a glimpse into the evolving landscape of ultrasound applications.
As you peruse these articles, you will gain important insights into the expanding role of ultrasound in musculoskeletal diagnosis and treatment.
In the final note, we would like to thank the editor, Professor Iwona Sudoł-Szopińska, for giving us the opportunity to serve as guest editors. We would like to thank and congratulate the authors for their valuable contributions. We trust that this collection will serve as an essential resource for all those engaged in the field.
Elena Drakonaki, MD, PhD, Assistant Professor
Paweł Szaro, MD, PhD, Professor
Guest Editors
---
Ultrasound and MRI of the foot in children and adolescents newly diagnosed with juvenile idiopathic arthritis
Magdalena Posadzy, Monika Ostrowska, Emil Michalski, Piotr Gietka, Małgorzata Mańczak, Michał Lanckoroński, Marek Leszkiewicz, Iwona Sudoł-Szopińska
J Ultrason 2023; 23: e106–e113
DOI: 10.15557/JoU.2023.0019
---
Median nerve versus flexor tendons: visualization of median nerve level changes in the proximal carpal tunnel during wrist movement with dynamic high-resolution ultrasound
Suren Armeni Jengojan, Lisa Lechner, Gregor Kasprian, Elena Drakonaki, Veith Moser, Žiga Snoj, Gerd Bodner
J Ultrason 2023; 23: e114–e121
DOI: 10.15557/JoU.2023.0020
---
Ultrasound of the palmar aspect of the hand: normal anatomy and clinical applications of intrinsic muscles imaging
Riccardo Picasso, Federico Zaottini, Federico Pistoia, Maribel Miguel Perez, Marta Macciò, Deborah Bianco, Simone Rinaldi, Michelle Pansecchi, Gabriele Rossi, Luca Tovt, Carlo Martinoli
J Ultrason 2023;23: e122–e130
DOI: 10.15557/JoU.2023.0021
---
Anatomical considerations of US-guided carpal tunnel release in daily clinical practice
Hanne-Rose Honis, Hannes Gruber, Sarah Honold, Marko Konschake, Bernhard Moriggl, Erich Brenner, Elisabeth Skalla-Oberherber, Alexander Loizides
J Ultrason 2023;23: e131–e143
DOI: 10.15557/JoU.2023.0022
---
Sonographic assessment of the tarsal tunnel compared to cadaveric findings: a pictorial study
Nežka Harej, Vladka Salapura, Erika Cvetko, Žiga Snoj
J Ultrason 2023;23: e144–e150
DOI: 10.15557/JoU.2023.0023
---
Ultrasound of the plantar foot: a guide for the assessment of plantar intrinsic muscles
Federico Zaottini, Riccardo Picasso, Federico Pistoia, Maribel Miguel Perez, Deborah Bianco, Rinaldi Simone, Gabriele Rossi, Marta Macciò, Michelle Pansecchi, Luca Tovt, Carlo Martinoli
J Ultrason 2023;23: e151–e160
DOI: 10.15557/JoU.2023.0024
---
A rare case of an intraneural ganglion cyst of the median nerve
Sisith Ariyaratne , Gora Pathak , Karthikeyan Iyengar , Rajesh Botchu , Amit Shah
J Ultrason 2023; 23: e161–e164
DOI: 10.15557/JoU.2023.0025
---
Ultrasound-guided median nerve hydrodissection of pronator teres syndrome: a case report and a literature review
Parham Shojaie, Rajesh Botchu, Karthikeyan Iyengar, Elena Drakonaki, Gaurav Kant Sharma
J Ultrason 2023; 23: e165–e169
DOI: 10.15557/JoU.2023.0026
---